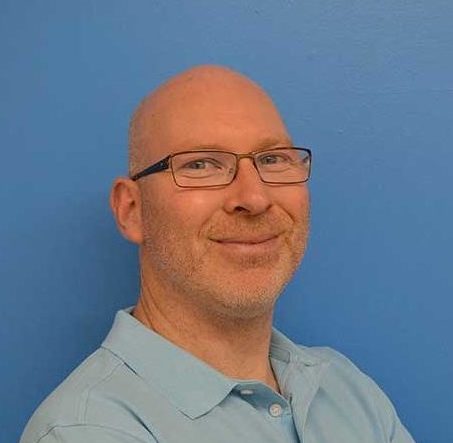 Posted on
The team at Gosforth Physio are always on hand to listen to your problems, examine your lifestyle and give you help or advice to reach your fitness and rehabilitation goals. But have you ever wondered how they ended up here? Read below to learn a little bit about all of our dedicated and professional physiotherapists.
Kevin Kennedy - Physiotherapist, Acupuncturist and Pilates Instructor
Our owner and founder Kevin, is an Advanced Manipulative Physiotherapist, Acupuncturist and Pilates instructor. Committed to his work, he has spent the last 10 years developing specialist skills in clinical assessment, pain relief, educations, manual therapy and rehabilitation. A sportsman at heart, Kevin spent many of his years before physiotherapy, cycling, surfing and mountaineering, so he has a unique understanding of sports injury, having suffered a few in his years! But he didn't take the traditional route into physiotherapy; he used to be a construction manager and after travelling the world with his career, wanted a change. So at the age of thirty, he returned to Newcastle and went back to college before graduating from Northumbria University and went onto set up Gosforth Physio and Wellness.
James Luccock - Physiotherapist and Acupuncturist
James has 2 degrees, one in sport and exercise science, and one in Physiotherapy. Since his university days, he has worked in the NHS and the private sector, gaining valuable experience in hand rehabilitation and cardio-respiratory medicine. On top of all this, James has additional skills and qualifications in sports massage, acupuncture, taping and manipulation, so he can understand a wide range of techniques and tailor treatments based on patients' individual needs. Outside of the office, James is an established semi-professional footballer in the Northern League and is the proud winner of an FA Vase medal which was awarded to him at Wembley Stadium.
Mark Richardson- Acupuncturist and Senior Musculo-Skeletal Physiotherapist
Mark has a bachelor's degree in Health and exercise as well as a masters in Physiotherapy studies and a post-graduate degree in Manual Therapy. Always keen to learn more, he has spent the last 10 years developing these skills and has worked in a number of clinical environments including sport, GP practices, trauma wards and private care. Starting his professional career at Sunderland Royal Hospital, Mark worked across the board in orthopaedics, neurology, respiratory and elderly care before specialising in assessing and treating musculo-skeletal pathology. He was also fortunate enough to spend 6 years working as a part-time physiotherapist for Sunderland Football Academy, something he is particularly proud of. As the rest of the team, Marks love of sport is apparent in his private life too, with running being his release. He enjoys training hard and you can find him sprinting around the track of Wallsend Harriers Athletic club or even running 100-mile ultras! If you would like to talk to any of our staff about physiotherapy then get in touch with us on 0191 284 9111 or
visit our website
to book a physiotherapy appointment.