Working in partnership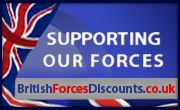 At Gosforth Physio and Wellness we aim, wherever possible, to work in partnership with other local businesses. In doing so, we believe that we can help foster a mutually supportive business network for the benefit of our local economy.
Our clinic sits above The Gym Gosforth and we have already developed a close working relationship with them. We regularly work with The Gym staff and make reciprocal referrals when we feel our clients might benefit from our mutually-compatible services. If you're a running type, a lifting type, or a casual once or twice a month fitness type, try The Gym – and tell them we sent you!
Another company we are pleased to recommend is www.publicrelationsnewcastle.co.uk
When we were busy creating our company, we engaged them to give us PR, media & design support – and they have also created and edited much of the content you see on our website.
If you run a small business, start-up or charity and need good PR and copywriting writing support at value-for-money rates, give them a call on 01670 351708 or 07592 061975  – and tell them that we referred you!