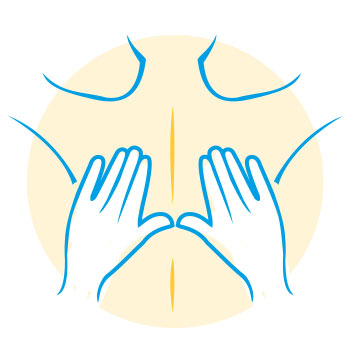 Posted on
Having read this blog title, you may be left scratching your head trying to distinguish a sports massage from a standard spa session. If so, then this article is for you as we outline precisely how our
professional sports massages
do much more than just help you relax this Christmas season. To run rings round your sporting competitors in the New Year, read on.
Who Are They For?
Firstly, we have to admit that the above question is somewhat misleading. The fact is, sports massages are available to everyone and anyone, no matter what your level of sporting prowess. Designed to relieve both chronic and acute conditions, physiotherapists recommend sports massages to treat everything from injuries, bad posture and pain to sleep, stress and general tension. Whether you run on a weekly basis or enjoy a countryside amble from time to time, our holistic
sports massages
can put an end to your complaint.
Your 'Stroke' of Luck
Okay, so it's not so much luck as science. By booking regular sports massages, those of you with a more athletic disposition can significantly raise your game. Responsible for the release of muscle knots, persistent pain and built-up tension, these clever massages can in fact enhance your overall sporting performance. With that medley of threatening factors now addressed and resolved, clients regain flexibility alongside a greater range of motion, enabling them to push their bodies to new sporting extremes.
Power of Prevention
It's all well and good raising you game, but if you want to keep that top spot then you'll have to develop a failsafe injury prevention method. Here at
Gosforth Physio and Wellness
, we like to call this the 'prehabilitation' approach. Incorporating our specialist sports massages into your preventative programme, it's possible to minimise everything from repetitive strain injuries to chronic oedema, meaning you can avoid frustrating recovery times. With physical and psychological benefits galore, this is no run-of-the-mill massage. Whether you're booking a
bespoke sports massage
for yourself or as a Christmas treat for a loved one, simply call our Newcastle Physiotherapist on 0191 284 9111 today. Alternatively, have a browse
online
for our full range of treatments.